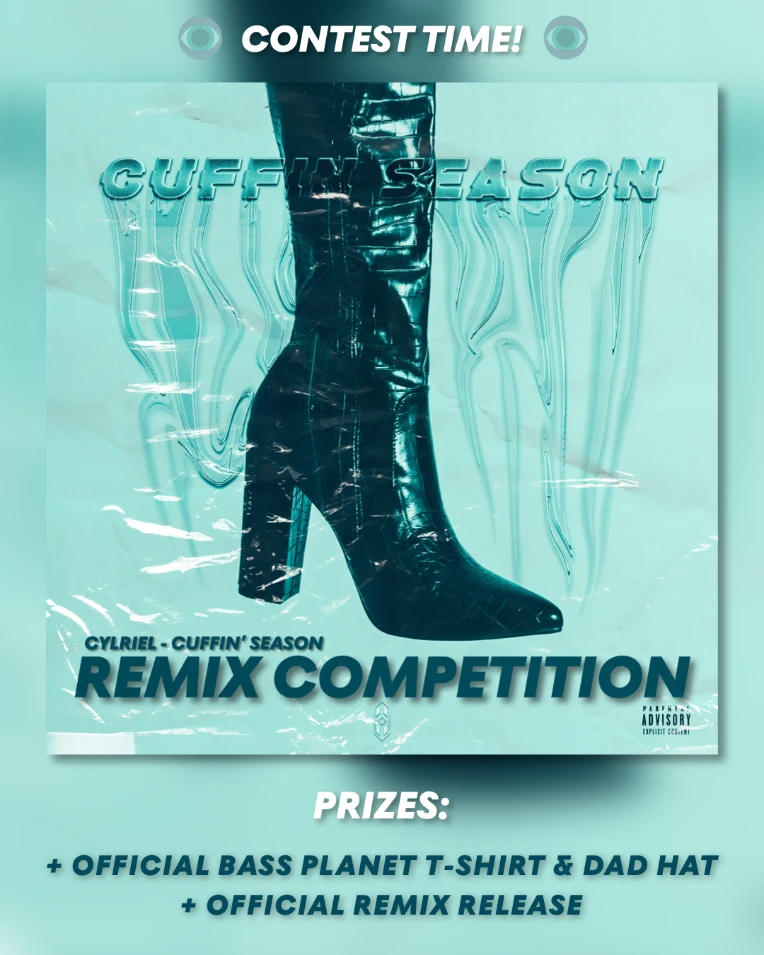 Producers! I'm glad to inform you that Bass Planet and I have launched
the first remix contest for my track "Cuffin' Season"!
Honestly, I have never done something like this, but you have a chance to get good prizes, like includes:
2 Winners will be selected to win
- Official Bass Planet Remix Release
- Bass Planet Shirt + Dad Hat
There will be 1 runner up who will get followed,
reposted on our soundcloud, and shoutout on socials.
REMIX INFO
BPM: 150
Key: E min
All genres in the realm of Bass Music will be accepted (get creative!)
Send your final submission to the email address (bassplanet.media@gmail.com) with the subject title: ('CuffinSeason_Remix_ArtistName')
STEMS DL IN BIO!
DEADLINE
October 3rd, 2021
Have fun, good luck to you all! ❤